Dean:PhD. Jumaniyozov Zokhid Otaboevich
Telephone: +99842301002
Email: sahid03@mail.ru
The Faculty of Philology is established on August 28, 2015 on the basis of former World Languages (until 2010), Foreign Languages (2015) and Philology and Arts (2015). There are more than 130 professors and teachers in the faculty and 1424 students are currently studying at the faculty.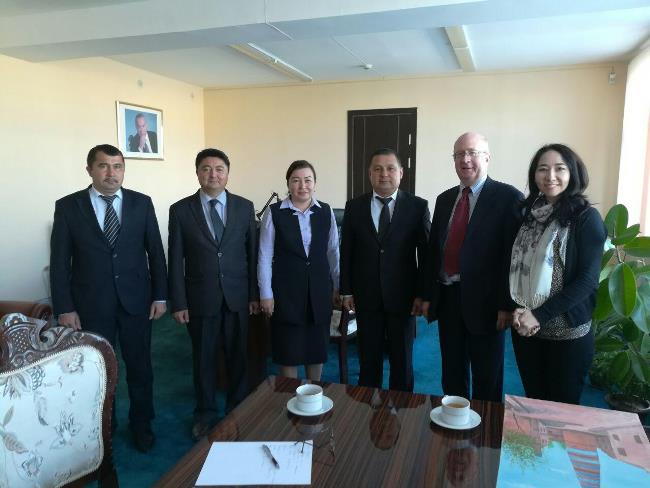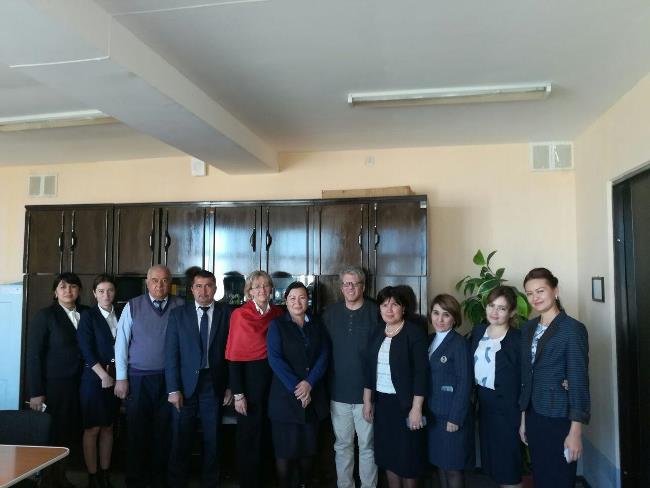 Under the faculty
• English Language and Literature
• Uzbek Language and Literature
• Russian language and literature
• German and French languages
• Uzbek linguistics
• Foreign languages between faculties
There are 6 chairs in the direction of education, that is,
5120100 - Philology and language teaching: Uzbek language
5120100 - Philology and Language Teaching: English
5120100 - Philology and language teaching: German
5120100 - Philology and Language Teaching: French
5111400- Foreign Language and Literature: English
5111300 – Native language and literature (Russian language and literature in foreign languages);
According to 3 specialties
5A120102- Linguistics: the Uzbek language
5A120102- Linguistics: English
5A120102- Linguistics: preparation of bachelors and masters in Russian language. The scientific potential of the faculty today is 23%.
10.00.01 - Uzbek language. Uzbek Literature, 10.00.06 - Doctorate (PhD) in Comparative Literature, Comparative Linguistics and Interpretation Studies.
A lot has been done on international cooperation and scientific contacts with foreign countries. The Embassy of the United States of America, England, Germany, France, Korea, Iran, British Council, KOICA, V. Hugo Cultural Center, Norwich University, Max Planck Institute, Mainz University, DAAD, Conrad Adenauer Foundation, Goethe Institute, Galle University , Erasmus Mundus, the Embassy of India and other organizations. Since 2009 under the guidance of Masharipova Feruza, a teacher of the English Department American Access Micro scholarship project was obtained and she has been awarded a grant of US $ 55,000 for educational support for students of academic lyceums and professional colleges . As a result of collaboration memorandums signed with world-renowned universities, our volunteers include: US volunteers Andrew Howard, Rebecca Martin, Peter Barsoum English language students, Korean volunteer Jo Jokh Yon , Che Hon Rak Korean language teacher, German Jurgen Asmus German Language and they were able to work more efficiently. Two new 2015-2016 academic year, one in 2016-2017, and two new volunteers from 2017-2018.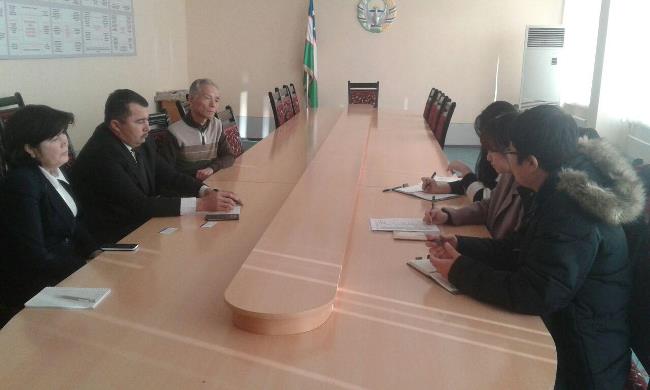 In particular, in 2012-2014, the German edition of the two-volume book "Landwirt", aimed at raising the initial and professional knowledge of farmers and agricultural college colleges, was completed in Uzbek. These 1200 pages of textbooks are funded by the German Weihen Stefan University and the Folkroad Foundation. The purpose of this course is to develop a modern textbook for vocational colleges with specializations. The first incomplete copies of the textbook were successfully applied at the republican innovation projects fairs twice a year in 2011, 2012, and two in full volume.
Professors and teachers of the faculty have improved their skills in prestigious universities of the developed countries, such as USA, England, Germany, France, Belgium, India, China, Korea, Malaysia.
Over the last 10 years more than 1,000 scientific-methodical articles have been published in foreign, republican and higher educational institutions, more than 100 educational and methodical manuals.
Professors and teachers of the faculty will take part in the international conference on the issues of international arbitration on November 28-30, 2014 year , the parliamentary elections on December 21, 2014 year, the presidential elections on March 29, 2015, and the meetings with representatives of the World Bank in June 2015. As the volunteer interpreter of the 4th of December, 2016, the Presidential elections of the Republic of Uzbekistan, the 9th of September, 2017 in the "International Festival of Traditional City of Dreams" and many other international events.
In the 2015-2016 academic year S.Umarova, D. Atamuratov in 2016-2017, N.Polvonova in the 2017-2018 academic year became the winners of Alisher Navoiy State Scholarship. In 2015-2016 academic year student of the French language G.Atasheva took the first place in the Republican Olympiad on French language and literature, and in 2016-2017 it was the same student at the Republican Olympiad 2nd place, student of the German language K.Abdullayeva in the German language and literature.